THE ART OF BREWING AND COOKING
The central element in our modern and authentically designed brewery pub is the in-house brewing equipment, around which everything literally revolves. Beer and the brewing process are the very central theme.
Every guest will find his or her place and an offer to suit his or her own taste at the Paulaner Nockherberg! The pub has established itself as a place where people enjoy drinking a good beer together. Areas with long tables and benches create sociable zones. Quiet, cozy corners of the cleverly designed and decorated restaurant area invite you to linger – here you can enjoy the finest food and drinks with a view of regularly changing works of art by renowned artists.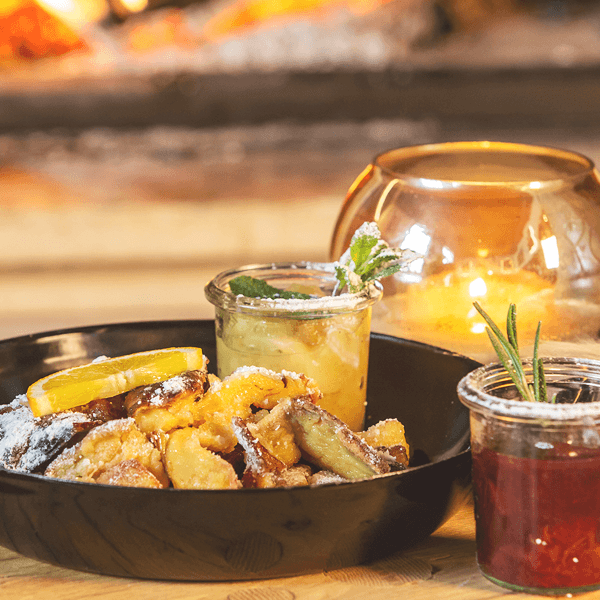 15 years ago, it was Florian Lechner's approach to quality that drove him out of the city and into the countryside. In the meantime, however, he has come to realize that city dwellers also appreciate his passion for quality products. Together with his team, Florian Lechner is striving to bring ""the authenticity of the countryside"" into the bustling city. Guests are be able to enjoy superlative modern Bavarian cuisine and regional specialties. Our menu naturally also retains a range of Bavarian brewery signature dishes.
The traditional beer garden with its chestnut trees and the famous fountain, featured in several TV commercials, offers more than 2.000 seats. The area is divided into two sections, the serviced garden and the big traditional self-service beer garden. The readers of a popular regional newspaper voted several times for the Paulaner Nockherberg to be Munich's most beautiful beer garden.
Please note:
Our beer garden is currently closed and will reopen in spring 2024, weather permitting.
The perfect room for any event
Sometimes you just like to be among yourselves, or the occasion requires a more intimate setting. We are not only your right contact when it comes to the big events. At Paulaner Nockherberg, you'll find different guest rooms that vary in style and size and provide the perfect setting for any occasion. Take a look at our guest rooms!